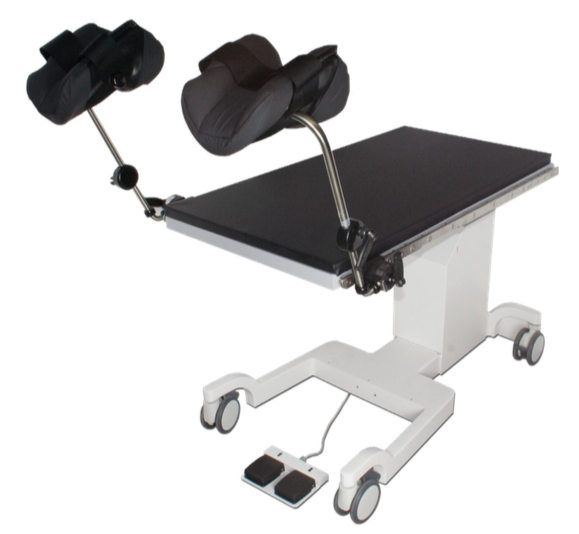 IDI Tables and Specs
Aspect Series Tables. C arm Imaging At Its Best.
Aspect Series multi‐purpose tables are uniformly designed to provide these advantages:
Small base pedestal and very large unencumbered imaging areas: 59" – 66" (149.9 – 167.6 cm), depending on mode
Long, slim ‐ profile wheel base and high ‐ strength steel lift column for… 9 Excellent stability and safety 9 Very low table weigh for easy maneuverability and transport: 250 – 355 lbs. (113 – 161 kg), depending on model 9 Long base provides protection from collisions that can damage carbon fiber tabletop 9 450 lb. (204kg) "true" patient weight capacity; based on real patient positioning and over the entire range of tabletop positions
Sleek, easy ‐ to ‐ clean base and covers
High-quality, carbon fiber tabletops and tabletop pads for excellent fluoroscopic imaging with minimal x ‐ ray attenuation
Multiple tabletop sizes and shapes to satisfy application ‐ specific clinical requirements
Highest quality components for exceptional durability and reliability. 3 year parts warranty.
120V AC operation (230V optional) with internal battery back ‐ up operation. Less than 10 amps required.
More Information